Flatliners Pest Control is a residential and commercial pest control company located in Las Vegas, Nevada. We specialize in pest management for most types of common Las Vegas pests – with the exception of bed bugs.
 Bugs & Insects
Cockroaches (German, Oriental, etc.)
Spiders (Black Widow, Brown Recluse, etc.)
Bees
Termites
Ants
Vinegaroons
Crickets
Earwigs
Silverfish
Wasps
Cicadas
Scorpions
Pill Bugs
Beetles
Fleas
Destructive Pests
Pigeons
Rodents
Mice
Roof Rats
Norway Rats
Desert Shrew
Kangaroo Rats
Desert Woodrat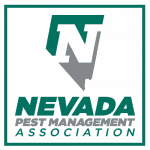 No Long-Term Contracts, Just Results
We believe the quality of our service should shine on its own. That's why we don't believe in locking our customers into long-term contracts with ridiculous cancellation fees. We think you should be able to get our services at a reasonable rate.
Strong & Effective Products
While we are not the cheapest option for exterminators in Las Vegas, we don't want our service to suffer by using the cheapest products that really don't work effectively. We do not sacrifice the quality of our staff or use ineffective products to save a few bucks. Flatliners Pest Control is competitively priced so we can run a sustainable business and earn your referrals.
Our focus is on using higher quality products, so you don't need us to come back every week to manage your problem. If you are not happy with the results of our month-to-month pest management plans, you will not be locked into a contract with us.
Give Us A Call Today To Get Started